a detour from Japan and back in time: train wreck in IL
my father just sent me this image from my youth in LaGrange, Illinois... I have only the vaguest memories of this because I was extremely young, but I liked the picture anyway, so I thought I'd post it here: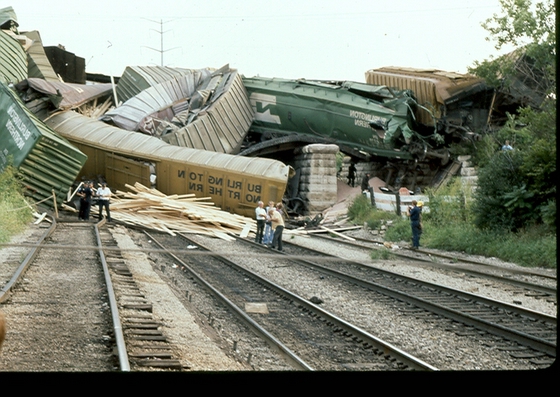 (I don't know about you, but as I look at this picture, I'm wondering, did anyone ask the dark figure with the black cane where -he- was right before the accident? (he looks like a train-wreck causing villain, somehow, and if you zoomed in closer I think he'd have a moustache)).