Harajuku station, in Tokyo's Shibuya neighborhood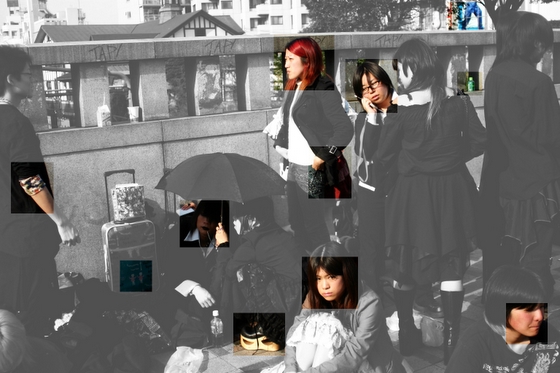 on the weekend, teenagers turn out in large numbers, dressed in their most excellent clothing. tourists (foreign and Japanese both) gather in even larger numbers to gape, point, giggle, and take pictures of and with the teenagers. it is an entirely symbiotic relationship. in the photo below, test your powers of perception by attempting to guess who is the tourist: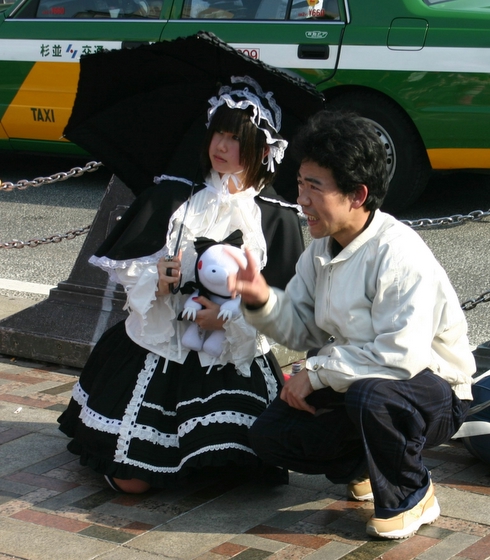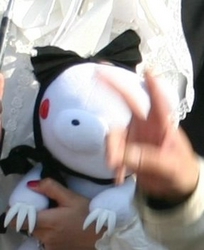 the Japanese tourist are, of course, there for the teenagers; foreigners are less discriminating.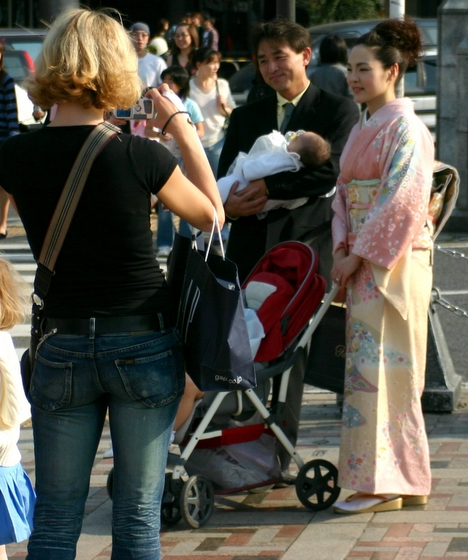 there was a token traffic cop there, but it seemed like the only thing he had to worry about was keeping the kids from jaywalking. they were a pretty orderly bunch. (they had to be... they required too much equipment to keep themselves done up, and you can't very well do crimes when you're lugging a rolling pink suitcase full of cosmetics.)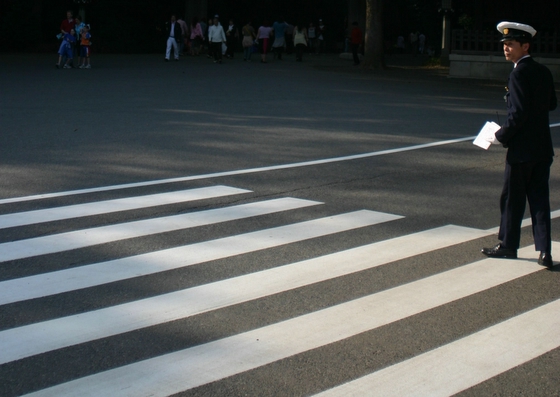 it was also a busy shopping street for normal people. (scroll right a bit...)