n.a.g.p.b.y.w.b.m.o.: god speed hairy little fella
I am moving this post back to the top of the blog because everyone needs to know that Chemical Billy did a piece of scratch fiction on it which you simply must go read. so click the picture... it links to her story now.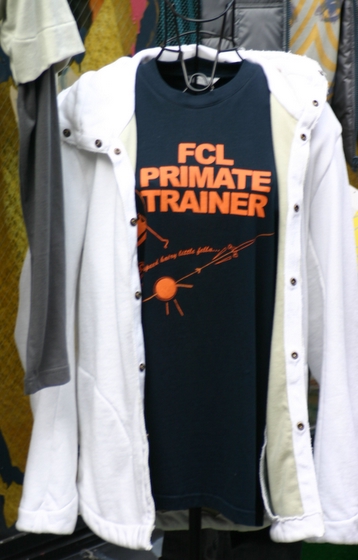 the graphic on this shirt (apologies for the shot, but this is -important-) shows a space capsule being fired off into space. the text reads:
FCL PRIMATE TRAINER
god speed hairy little fella
is this just me or does this make anyone else want to weep at its sheer brilliance? it appears to be a mock t-shirt for someone who works for a fake space agency and trains primates to be fired into space on one of those creepy one-way animal suicide missions.