S.F. Pride 2005: the trumpets of gayness
-this- is exactly what they're afraid of in red-state America. legions of paramilitary gays!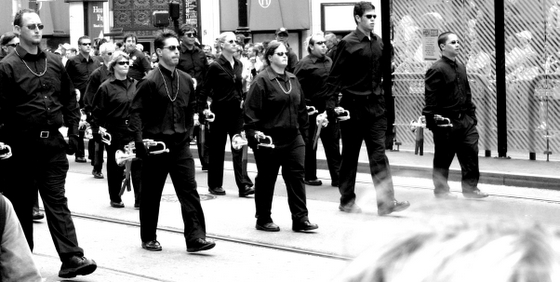 with their trumpets of gayness!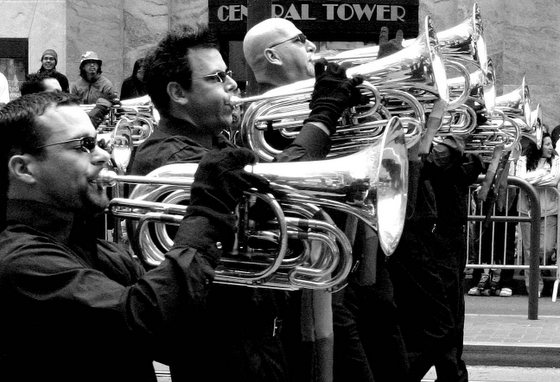 they will make us all gay with their trumpets of gayness and then we'll all be running around looking like this guy, with a shiny tie and a six pack: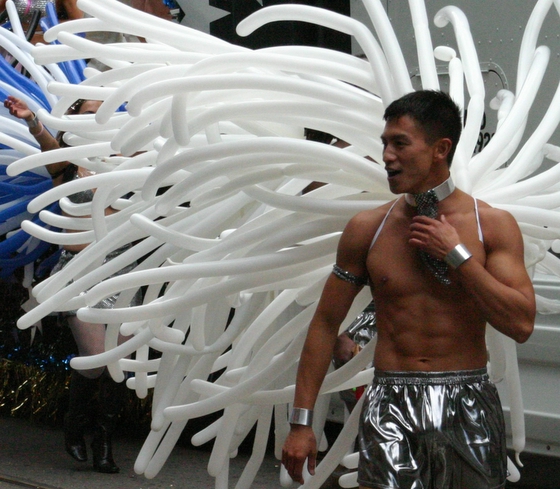 trailing gayness in our wake like... like... well, like balloons.
anyway, quick, everyone hide the kids.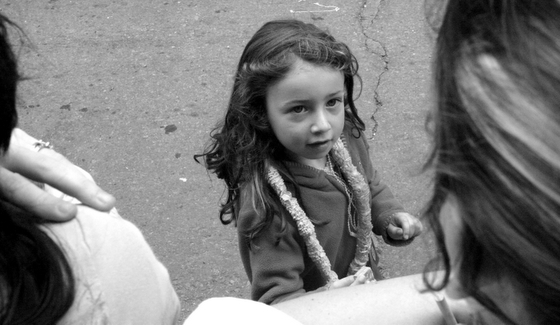 too late! they've got her passing out candy at a gay parade... I'm telling you, this time next year, this country will be a barren wasteland of gold shorts, Macintosh computers, and design magazines.