doors to nowhere
(I wish
Jay
was still with us to see this... sigh... I still laugh when I remember the
"statues of animals that look like they got caught in a boat propeller"
... )
Anyway, a couple of men came to my house and tore my deck off. Why didn't I tear my own deck off? Because I'm busy tearing decks off for other people, figuratively speaking. Really when you get to the bottom of capitalism, that's all it is--I tear off your deck, you tear off mine.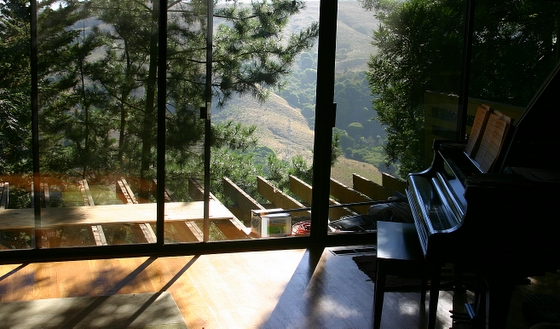 Why did I let them? Let's do a quiz, see if you can pick out which joist is the old one, and which is the new one they sistered alongside it: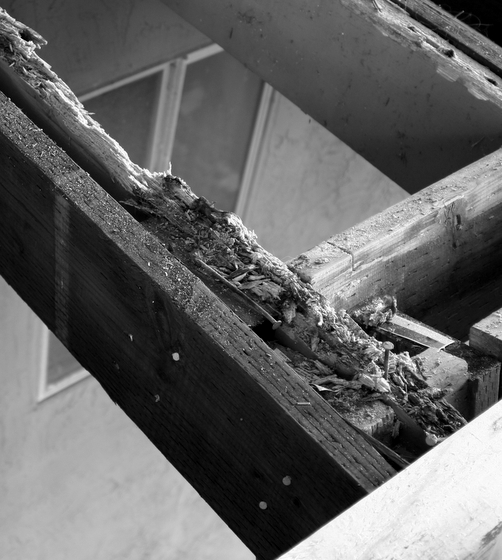 so now I've got no deck, just joists, which is actually kind of neat looking in its own way.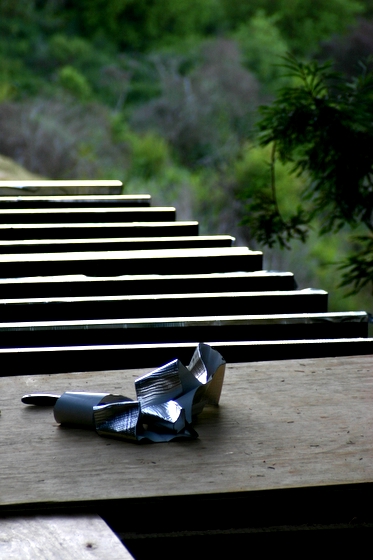 moreover, joists can work like a deck, you just have to be sure-footed. and don't look down.