monkey wants the stick
If you are holding something, a monkey will try to take it. any other monkeys in the vicinity will also try to take it. whoever gets it will then run off with it and rapidly dismantle it, checking to see if any bits of it are edible or fun.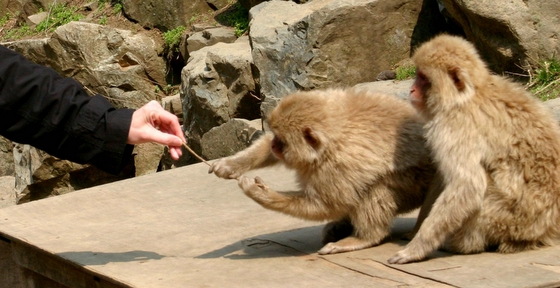 that is my hand. it is not my monkey. it was momentarily my stick, but soon after this photo was taken it became the monkey's stick.
the monkey's forward hand was smacking at my fingers--quick, jabbing taps meant to make me let go, then he would grab back onto the stick with both hands.